Eric Church Brings Chief's to Broadway
That's right Eric Church is finally opening the much-anticipated Chief's Bar. News broke this AM from "The Tennessean" Reports that in 2023 Chief's a Six-Story bar, BBQ & Music Venue is coming to 2nd avenue. He joins others like Luke Bryan, Jason Aldean, Alan Jackson, John Rich & more as the next Country Celebrity with a Broadway Bar. Although, I'm sure Eric Church & his marketing degree will have a lot of input & make this a bar perfect for the "Church Choir"
The Church Choir is the name of Eric Church's Fan Club, formed in 2006 by Rabid & Die-Hard fans. This grassroots type of Fan Club was determined early on to make sure Eric Church was a household name. In 2011 they succeeded when Church scored his first number one hit with the song "Drink In My Hand" a song Church penned after looking into the crowd night after night & seeing the way his crowd acted. Since then, Church has gone on to have Ten number one hits, with his last being "Hell of a View" off his Album "Soul".
Now he will take over the former location of Cotton Eyed Joes. Cotton Eyed Joe's was purchased by John Rich in 2019 & sold just 2 years later for about 30% profit on the property. Rich owns the bar next door called 'Redneck Riviera" Cotton Eyed Joe was a Nashville hot spot for years selling Clothing, Boots, Records & Souvenirs. It was constructed in 1900 & spans about 19,500 SQ FT. That's just enough room for a bunch of Misunderstood Outsiders. Church is bringing one of his favorite BBQs with him as well. "Whole Hog BBQ" from South Carolina will be the food of choice inside Chief's. Eric quotes "Like everything else we do in our career, I wouldn't even attempt a project like this if I didn't think it would be the best, so that's what Chief's will be: the best". The new Chief's will also house a seated 2 story live music venue. I can already see a few epic EC shows happening in this space. "This is my hometown," Church said in his statement. "This is personal. This matters. Every detail of Chief's will feel that way. I cannot wait to get started.".
Can you image the items inside the bar, & if they call I might even loan them a few? Marshall Alexander Church's Chief Operating Officer (Former Merch Guy, keep dreaming your dreams) said "This is a legacy project for Eric, it will represent his whole journey and musical career". Eric wants to create an experience "unique to Nashville and absolutely unparalleled in the work of music, food, fellowship, and entertainment" he said. If it's anything like what he has done with his touring, you can expect Church to go all out, & do things his way. No opening date has been announced, but I'm sure the Choir will be their opening day and in herds. I know I will.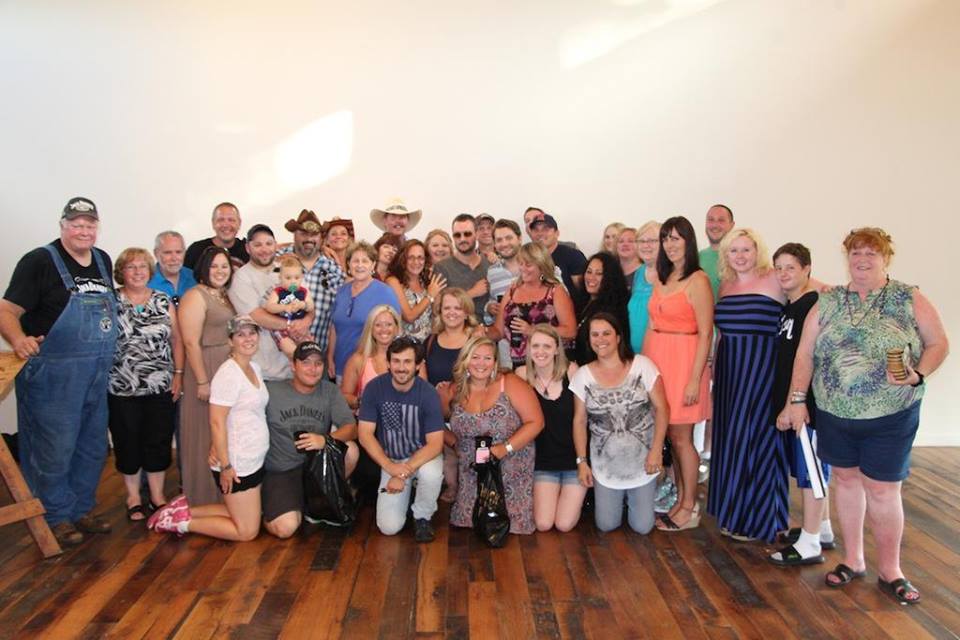 The Church Choir has talked for years that Eric Church should have his own bar on Broadway, now it's a reality. Once the news broke his online Facebook group "Holdin My Own" was the first to post the news. The word "Road Trip" was heard a few times. Overall fans are excited knowing that anything Eric Church puts his name on is something the Choir can get behind. One fan commented, "$12 Beers & $20 Drinks to look at pictures on a wall & say you were there". Totally agree, will it be overpriced probably, but will it be an experience that will last a lifetime? Hey, we are also the ones buying the same vinyl 5 & 6 times, or every time a new color is released.