The Chicago weather didn't keep many away from Joe's on Weed St for Drew Parker's debut. Joe's Bar has become a bucket list venue for many up & coming artists. The rich history of the many greats that came through this place over the last 20 years has inspired many of today's singer/songwriters. Drew, being one of them, is now fired up & ready to take Joe's Stage. With the snow falling at rapid rates outside I took the 40-minute trek to Joe's, I got to play the infamous Chicago game "Try & Find A Lane" when I finally arrived at Joe's it was 2 ½ hours later. I wasn't going to miss Drew's debut, I started following Drew back in 2018 after I saw him open for Luke Combs back-to-back nights at the Ryman Auditorium. It was something about how true to himself he was & his lyrics that got me hooked.
We talked to Drew about what playing Joe's meant to him & how he can't wait to take the stage warming up the crowd for a friend & co-writer Jameson Rodgers. Drew didn't waste any time getting the crowd fired up kicking off his set with his song "All The Beers" which he co-wrote with Driver Williams followed up with "Hell Yeah Say When I'm In". This is one of my personal favorites where he lists all the things, he is ready to say "hell yeah" too like Playing Willie's Guitar or blowing the horn of The General Lee. During the song Drew points up a few times when he mentions the name "Keith Whitley" who is someone who played a major role in Drew Parker's inspiration. Drew then went into his intro for "Homemade" a song cut by Jake Owen that went number one in what was probably Drew's craziest week of his life. While rocking a pair of scrubs as a radiology tech Drew's life was starting to change. He finally decided it was time to leave his day job & try his hand at writing full time. Just as Drew thought he was getting scrubbed up for his last shift, he got a call to head to the hospital for a different reason, his wife was in labor with their daughter. Drew. Became a Dad, left his job, & got his first #1 all over 3 days.
Drew threw in a little medley of cover songs that he credits with growing up on, the one that stood out was his cover of "I Can Still Make Cheyenne" which I felt he put his own touch on and he owned it. You can tell the Chicago crowd loves their Country Music because by this point in the show the venue was filling up fast with fans braving the Chicago Snowstorm. After the medley of covers Drew quickly tore back into his hits with "Party In The Back" as I mentioned on a podcast with Drew I'm a huge fan of the line "Like Billy Ray & His Achy Breaky Heart Days". Love these BRC shoutouts in songs, "Party In The Back" is also Drew's second most-streamed song on Spotify, getting close to 2 million streams. During our interview with Drew, we talked about what 2022 holds for him, & new music. I think we got a preview of that music tonight. One of the much-anticipated new releases for Drew will be the song "Raised Up Right" it's a downhome feel-good song that will resonate with a lot of Drew's die-hard fans. We got to hear another new one "Little Miss Saturday Night" followed by "At The End Of A Dirt Road" which Drew explained was written by his good friend Jameson Rodgers & is the first song he has cut that he didn't write. This is becoming rare in Country Music these days with many artists being both Singers & Songwriters. I credit Eric Church for leading the charge & changing the game to path the way for the new breed.
Next Drew slowed it down just a little with a fan favorite "The Runway" dedicating it to all the dreamers in the crowd. With Joe's crowd busting at the seams it was time for Drew to introduce Chicago to why that might've heard from him in the past. He mentioned the name Luke Combs & then dove into 3 of his cuts. Kicked off with "1,2 Many" followed by "Forever After All" & the new smash "Doin' This" which talks about how he would still be the same person with or without these huge cuts & knowing Drew he would. He is true to himself & is very relatable to his audience & I don't see that ever changing with Drew Parker, maybe one of the most humbled artists Nashville has to offer. Drew capped off his Epic Chicago Joe's bar set with his current single "While You're Gone" this song is songwriting perfection. How many people do you know that can make 5 letters a classic statement in the song "BP PBR." Call your radio stations, share the song do what you go to do because this song is a hit & the Joe's Bar crowd knows it singing the lyrics back & drowning out Drew's vocals. The smile on Drew's face during this 60-minute set said it all, He loves Chicago & Chicago loves Drew Parker. It won't be long mark my word till he is back & will be the headliner.
Check Out Our Video's From The Show On YouTube:
Drew Parker's Chicago Set List:
All The Beers
Hell Yeah Say When I'm In
Homemade
COVER MEDLEY
Real Good Man
Country Aint Country
Gone Country
That Aint No Way To Go
I Can Still Make Cheyenne
Party In The Back
Raised Up Right
Little Miss Saturday Night
At The End Of The Dirt Road
Runway
1,2 Many
Forever After All
Doin' This
While You're Gone
(Get more Drew Parker updates on his official Website)
https://www.drewparkermusic.com/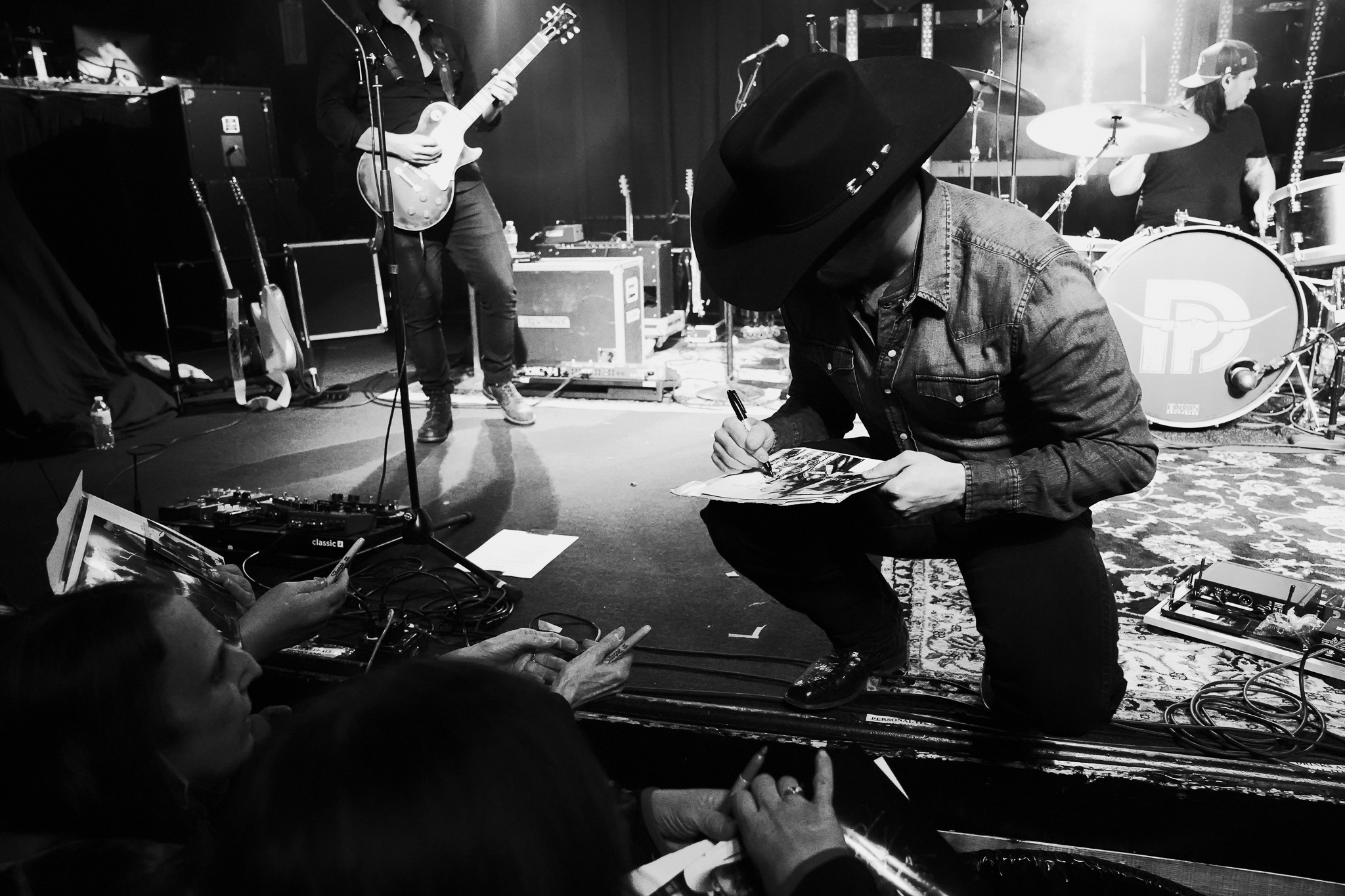 (Click The Image Below To Hear The Full Interview w/ Drew Parker)
(Click the Poster to hear Episode 63 of the podcast W/ Drew Parker)
(Click The Image Below To Find Out Who Is Coming To Joe's Next)