Editors Note: With the hottest day of the week upon us & due to the long drive home. We only covered 2 artists on Day 3 & squeezed in a trip to the famous Surf Ballroom in Clear Lake, IA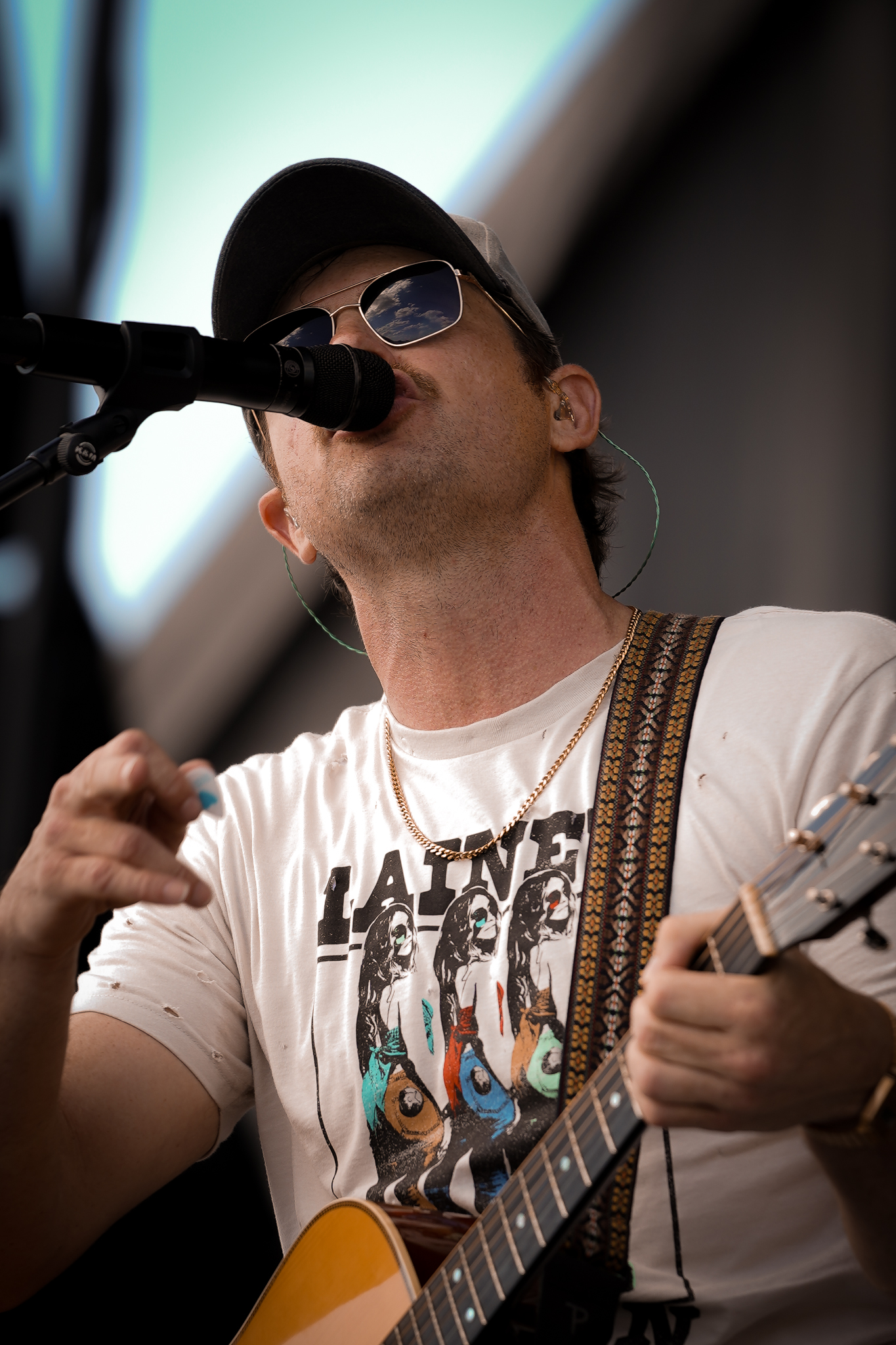 Click The Image For Matt Stell's Full Photo Album
Rising county music artist Matt Stell took the stage on day three of Country Thunder Iowa. Stell peaked in the country music industry with his breakthrough hit Prayed For You. Stell's endearing attention to the crowd displayed his humble character throughout his entire set.
"I've never wanted to be some one-dimensional artist."
Stell proved that by showcasing his blink 182 medley mid-set. From his country hits to a little bit of rock and pop, Stell ended on a softer side with Shut The Truck Up.

Matt Stell Set List
Boyfriend Season
I Bet Whiskey Would
One Of Us
That Aint Me No More
Reason Why
Everywhere But On
Sadie
Man-Made
Better Than That
Better I Drink
Home In A Hometown
Prayed For You
Shut The Truck Up
Click The Image Above For Lainey Wilson's Full Photo Album
It may have been pushing 90 degrees Sunday but ACM new artist, Lainey Wilson turned it up to 120 on the Country Thunder stage. Wilson wowed the crowd with her impressive Fat Bottom Girls intro cover which lead into her original song Straight Up Sideways.
"At nine years old I knew it. I was looking at the Batman building and I told my mama and daddy this is home."
Wilson did not cease when it came to showing her impeccable stage presence.
"I got things to do, I got people to meet, and I got shit to do"
which also includes Wilson casting on the Series five of Yellowstone. Without a doubt that bell bottom, buckle blonde bombshell left tread marks on that stage.

Lainey Wilson Set List
Fat Bottom Girls Intro (Queen)
Straight Up Sideways
What Would Dolly Do
Small Town Girl
T-R-O-U-B-L-E (Travis Tritt)
Never Say Never
Neon Diamonds
Heart Like A Truck
Born To Be Wild
Rolling Stone
Dirty Looks
What's Up? (4 Non-Blondes)
Things A Man Ought To Know